Filter Bags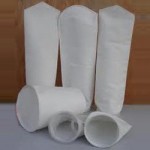 Features of liquid filter bag
High performance
Good for viscous fluid filtration
Low pressure drop
High flow rates
Broad chemical compatibility
Positive sealing arrangement with choice of materials
High dirt holding capacity
Simple maintenance
Filtration rating from 1 to 200 Micron
Construction of liquid filter bag
After cutting, flat stock media is fabricated into the filter bag by double over stitching And Or ultrasonic fusing, resulting in a strong and secure seam. A choice of materials for the seal/neck ring can be either polypropylene, galvanized or stainless steel.
Technical Specifications
Standard Sizes (all Type of Customized sizes are available)
4" x 10" Long
4" x 17" Long
4" x 20" Long
7" x 17" Long
7" x 32" Long
Filtration rating
1, 5, 10, 20, 50, 100, 200 Micron ratings.
Filter Media
Polypropylene
Nylon
HDPE
Polyester
Nomex
Ryton
Inner construction
Stitched Types, Fused
Single layered , Multi Layered
Fitment of collar bag
PP Collar Bag
Snap Bond Fit Collar Bag
Steel Ring Collar Bag
Rubber collar Bag
Applications of liquid filter bag
Paints
Inks
Lacquers
Resins
Adhesives
Bitumen
Oils.
Inquiry
Details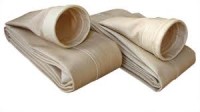 Conventional Filter Bags we offer are manufactured for optimum filtration performance. These are made from carefully selected media developed specifications the process industry. Based on needle felt, monofilament, and multi-filament, these reduce the dust emission level as per industry requirement.
Specifications:
Filter bags are placed in dust collector with supporting filter cages
Contaminated air takes path of outside to inside filtration
Solid contaminants get deposited at outer surface and clean air / gas passes through top chamber
Particles retained at outer surface of media get collected at bottom of dust collector with help of shaking mechanism or reverse pulse jetting mechanism
Features and Benefits:
High efficient filtration level
Depth type filtration
Wide range of chemically compatible media
High temperature resistance
High flow efficiency
High air to cloth ratio
Various coatings are available
Technical Specifications:
Filter media
Non woven needle felt polyester
Non woven needle felt polypropylene
Aramide / Nomex / Conex
Homopolymer Polyacrlicnitrile
Polyacrylic
PTFE
P84
PPS / Ryton
Available coating and treatment:
Silicone coating
Antistatic treatment with carbon fiber
Antistatic treatment with copper wire
Antistatic treatment with stainless steel fiber
Water and oil repellent
PTFE coating
PTFE laminated
Sizes:
Customized sizes are available in cylindrical tube bags and pocket type bags
Configurations:
Snap band type
Flange collar type
Rubber cord type
Customized
Inquiry
Details